for Small Business, Trades and Services
Sink your teeth into these five juicy reasons why our small business customers can't resist our pay monthly websites:
At HungryWolf®️, we neatly pack all things web design into one convenient den for small businesses to thrive. Whether you need guidance in domain set-up, hosting, email support, or local SEO marketing (search engine optimisation), we'll make sure customers can find you online.
But wait, there's more! Our pay monthly websites come with a Google Workspace account, so you'll have branded emails, online storage, shared calendars, video meetings, and more at your fingertips – essential treats to keep your small business running like a well-oiled machine.
Are you ready to roam with the pack? Feast your eyes on our pay monthly web design portfolio and see how HungryWolf® can help your small business shine online!
We'll build it. You'll love it. Choose HungryWolf®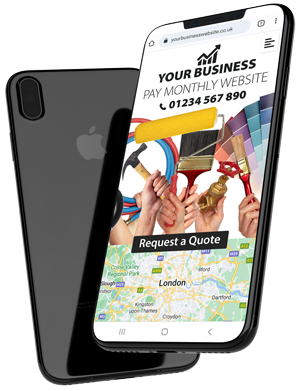 For pay monthly small business websites that work on mobile devices such as phones, tablets, and laptops, HungryWolf® is the alpha solution.

Your business website from only £49 per month
Frequently Asked Questions
What's the time Mr Wolf? It's time to answer some of HungryWolf®'s most frequently asked questions!
Can't see your query below? Drop us a line and we'll hunt down an answer for you.