Web Design
hungrywolf for small business and startups
Web Design for Small Business Websites
Our pay monthly website design is competitively priced and we work hard to ensure that all our pay monthly websites are clear, responsive for mobile devices, easy to use and appealing to your customers, so they don't just look nice but they also deliver results!
We have many years experience of small business web design. You name it, if it is related to managing a small business website, we can help you with expert web related advice.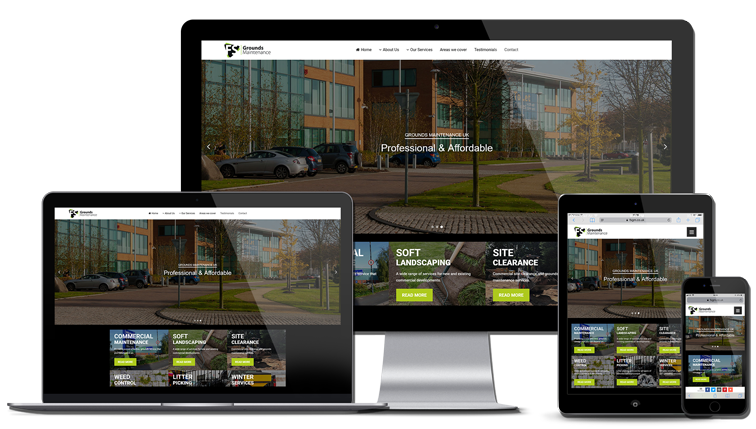 We cater for domain names setup and hosting, email support and search engine optimisation (Local SEO). We aim to get your new small business pay monthly website listed highly and found on Google!
Every pay monthly business website we create includes a G Suite account (Google Business Account), giving you access to professional branded email, online storage, shared calendars, video meetings and more. This keeps the technical side of email and syncing your devices very simple and secure! It is specifically built for business and helps you run your small business on the go!
When your pay monthly website is online, we maintain and manage all the technical tasks for you, whilst keeping on top of any updates or changes that you require and handling your Local SEO.
In other words, we can do it all for you! From start to finish, and then some… If you haven't purchased a website domain name or started setting up a new business website, then STOP! Let us do the hard work and you can concentrate on what you do best – running and growing your own local small business!
If you have a website, that is already online, but you are looking for a refresh and an affordable UK website design company to maintain and update it, we would be very happy to do this for you.
Please browse our portfolio to view some pay monthly websites that we have created and contact us to chat further.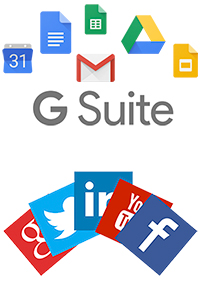 Your Website Pages
Your brand new pay monthly website comes with all the pages any UK small business or start up needs to make the right impression and get found online! We also include a Privacy Policy page to make sure you are covering the legal aspects of your website with the new 2018 GDPR rules.
Below are examples of 'out of the box' desktop layouts that can be used to create any pages required such as Home, Services, Gallery, Testimonials, Service Areas, FAQs and Contact. ALL pages will also be fully responsive and work great on mobiles and tablets!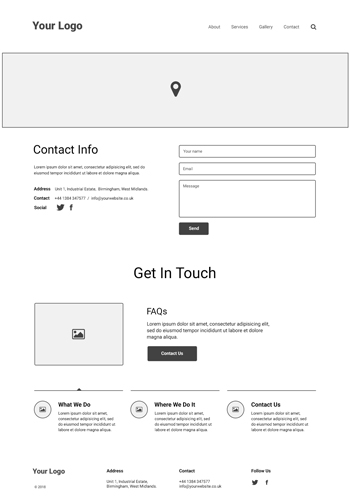 Absolutely No Hidden Fees or Contracts!
Pay Monthly Websites for any UK Trade or Small Business
Fully Managed Website Services

No payment details will be requested or taken until after your consultation call.
Get started...
Just fill in the form below, leaving as much information as possible about your requirements, and someone will be in touch ASAP to speak to you!