for Small Business, Trades and Services
"Very efficient and extremely helpful"
"Absolutely 1st class service"
"Such a savior at a hectic time"
Websites that work as hard as you do!
Whether you're a start-up, small local business or tradesperson, we can help.
Our professional bespoke pay monthly websites offer a simple, fully-managed solution for growing your brand online.
We'll build it. We'll host it. We'll manage it. You'll love it. And all from only £29 per month.
When it comes to local web design for small business, trade, or service, HungryWolf® customers are howling with joy.
So if you need an affordable, mobile-friendly website don't cry wolf, contact HungryWolf®!
The online world is the natural habitat for a HungryWolf®. So leave the hard work of developing and managing your small business website to us, so you can concentrate on what you do best – running and growing your business.
Based near Birmingham, our web design agency offers online services to small businesses across the UK.
Need help creating your first website?
Does your existing site need a makeover?
Don't worry. Simply tell us your web design requirements and we'll create and fully manage a bespoke website that your customers can visit anytime and anywhere.
We'll build it. You'll love it. Choose HungryWolf®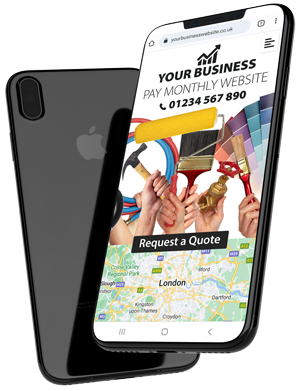 For pay monthly small business websites that work on mobile devices such as phones, tablets, and laptops, HungryWolf® is the alpha solution.

Your own business website from only £29 per month
With more people using the web than ever before, it's never been more important to have an online presence for your business.
So don't leave your small business in the wilderness. Let HungryWolf® bring your brand online.