Low Cost Websites
For Local Business
It's time for a change!
Web Design in Stourbridge
Specialising in affordable and effective local Small Business Website Design that gets you noticed!
Whether you need a Local Stourbridge business website or local tradesman website design – we can help you gain the web design results you always wanted. PC Web Skills not required!
With our 'No Jargon' Guarantee, we make the whole process of developing and managing your very own small business website plain and simple. With low cost, affordable pricing, we can design, host and manage your professional tailored website so you don't have to!
Choosing the best web design company or web designer in Stourbridge can be a challenge. That's why we developed a flexible and helpful web design process that is simple, clear, and fast. Our clients are important to us and we make every effort to help you with your new exciting small business website.
We love to help small businesses grow online! If you're a start-up, or local business that hasn't yet moved online, then don't panic – we're here to help! If you already have a website, but you feel that it's just not working or it looks a bit old and tired, then we can give you the best advice to get things moving again!
Seriously, we don't bite! We understand that 'the internet' makes things sound more complicated than they really are, so get in touch today and we can chat through your requirements – in plain English!
Our Stourbridge Website Design services cover the following areas, but are not limited to: Stourbridge Web Design; Bromsgrove, Halesowen; Dudley; Hagley; Kidderminster; Wolverhampton; Wombourne; Kingswinford and Birmingham.
Please take time to browse our Stourbridge website design portfolio and when you fancy a chat, give us a call or email.
Let us help you and your business succeed on 'the local web!'.
Get found
Online!
From beginning to end, we believe in working closely with you 'our client', in order to develop and design a website that is right for your local business, startup, charity, club or trade. We start by really talking to you and listening to your ideas and concepts; we then take your ideas and work with you to create your perfect website design that gets results.
We provide Web Design Services, Web Hosting Services, Website SEO Services, Website Management Services and also offer some great advice that can get your new website up and running ASAP!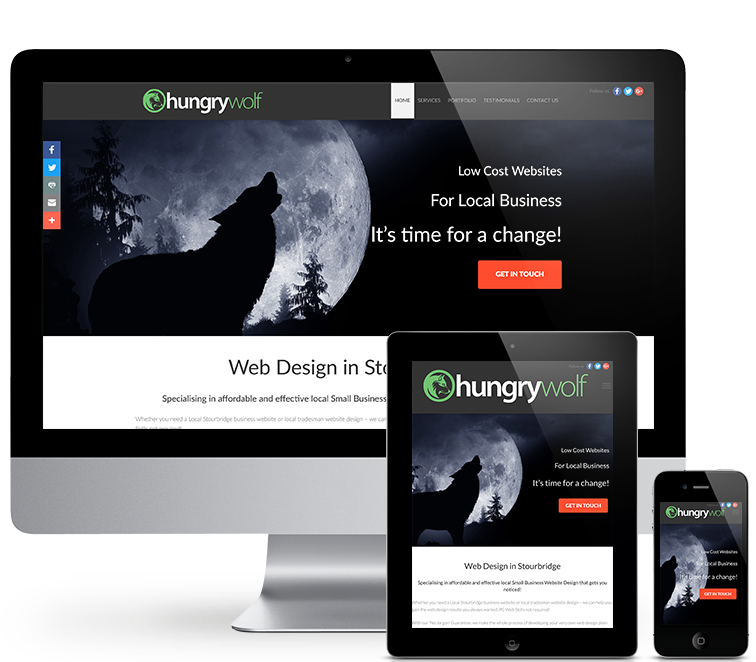 Like What We Offer?
Email us today and let's get this ball rolling!
Our expertise
Based on Experience
We are proud to have an extensive portfolio of 'real world' success online! Being a small business ourselves, we understand the issues you may be facing and have helped many others just like yourself, succeed and grow in their own local markets. Being an online company means we are able to help and assist any local business throughout the UK start a website! We're just an email away…
Helping Your Business Succeed!
We are experts at what we do best. Take a look at some of our fantastic reviews below:
The service Chris provided was excellent (over and above) and his knowledge is first rate. Would thoroughly recommend him and his company. Jan Holden Celebrant
Chris and his team have managed my web site for over a year now. The website is presented very professionally and kept up to date. The SEO is excellent and the web site brings me several leads a week during my busy periods. Chris is always available to speak to
We worked with Chris from hungrywolf to help us establish local SEO for our business. Chris is a real credit to his industry; friendly, communicates effectively, knows his stuff inside-out. hungrywolf made the whole project run very smoothly indeed. Many thanks. Your Journey Cars Transport & Travel